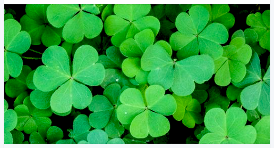 Bígí linn for our Saint Patrick's Day Virtual Céilí
we are doing a special Irish themed snack-box and will have local performers ready to get us into the Céilí mood! Looking forward to seeing you there!
https://www.eventbrite.ca/e/st-patricks-day-2021-zoom-celebration-tickets-141914450943

Welcome
Welcome to the website of the Ottawa Irish Arts, an Irish cultural group focusing on music, dance and Irish language. You are invited to join us in our many activities
For details on our various events, please see our Events Page. You can become a member online, register for Irish language classes, or dance classes on our Membership and Class Registration Page.
Comhaltas Ceoltóirí Éireann is an international organization dedicated to the preservation and enjoyment of traditional Irish music, dance, language and culture. The organization offers a wide variety of activities that include céilís (dances with live traditional music), music sessions, Irish dance workshops, celebrity concerts, music lessons and Irish language classes.
The Ottawa Branch (Ottawa Irish Arts) was founded in 1975.

Comhaltas Ceoltóirí Éireann is a registered cultural non-profit organization
Key Events/ Príomh-Imeachtaí
All classes and céilís are at Blessed Sacrament Church, 194 Fourth Avenue, Ottawa, Ontario, K1S 2L6 unless otherwise indicated.
Tá Fáilte Romhat
Fáilte chuig an suíomh idirlín de Comhaltas Ceoltóirí Éirinn Ottawa, grúpa cultúrtha Éireannach a phléann le ceol, damhsa agus teanga na hÉireann. Cuireann muid fáilte mhór ghroí úil romhat páirt a ghlacadh sna himeachtaí eagsúla atá á n-éagrú againn.
Le tuilleadh eolais a fháil ar na himeachtaí éagsúla a bhíonn ar siúl againn, breathnaigí le bhúr dtoil ar Leathanach na n-Imeachtaí. Is féidir an t-iarratas ballraíochta a íoslódáil ar an Leathanach Ballraíochta.
Is eagraíocht idirn áisiúntaí Comhaltas Ceoltóirí Éireann a bhfuil ceol damhsa teanga agus cultúr na hÉireann mar smior ár gcroíthe againn; déantar gach iarracht iad a chaomhnú agus a cheiliúradh anseo in Ottawa. Eagraíonn muid imeachtaí eagsúla chun an aidhm seo a bhaint amach; céilithe (damhsaí le ceol beo tradisiúnta), seisiúin cheoil, cearlanna damhsa Éireannacha, ceolchoirmeacha agus ranganna ceoil agus Gaeilge.
Bunaíodh an grúpa in Ottawa sa bhliain 1975.
Is é Comhaltas Ceoltóirí Éireann cláraithe cultúrtha eagraíocht neamh-bhrabúis
Visit our Ottawa Irish Arts Blog

Last update 18 February 2021